Third Graders debate with perserverence
Chelsea Shar
Saturday, February 17, 2018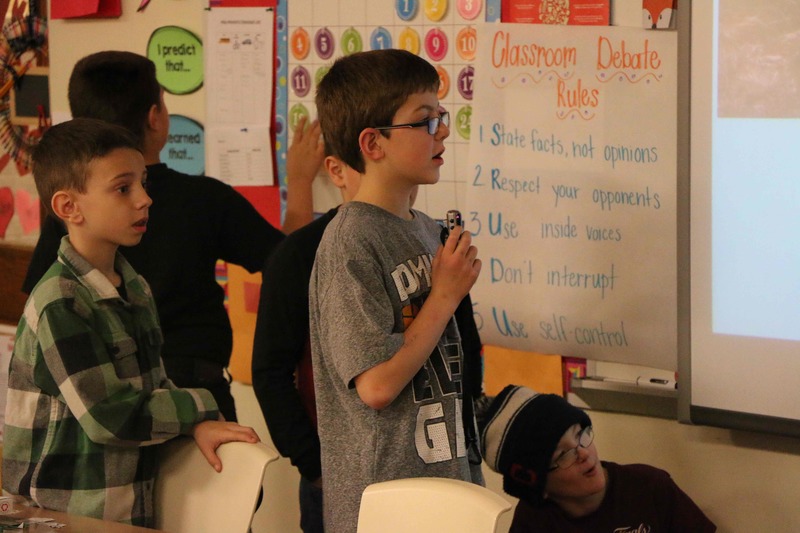 Parkway third graders in Miss. Minnich's class held a debate today and were judged by Principal Muller. In learning about perseverance the class took one of two sides; James and the Giant Peach or Fantastic Mr. Fox.
Each student presented a slide they made with an argument about why their character, either James or Mr. Fox, persevered more than the other.
At the end, Mr. Muller gave both teams critique, pointing out that they had to have quite a bit of perseverance themselves to complete the assignment and publicly present it.
The students learned some valuable life lessons about public speaking and how to receive feedback and improve.