NFL FOOTBALL STAR DYMONTE THOMAS PAYS A VISIT TO AELS!!!!
Wendy Hubbard
Wednesday, February 28 2018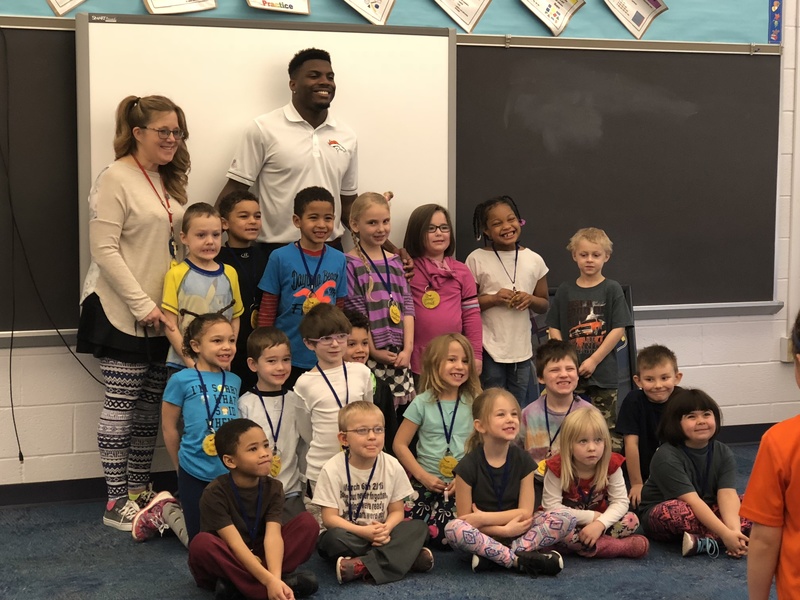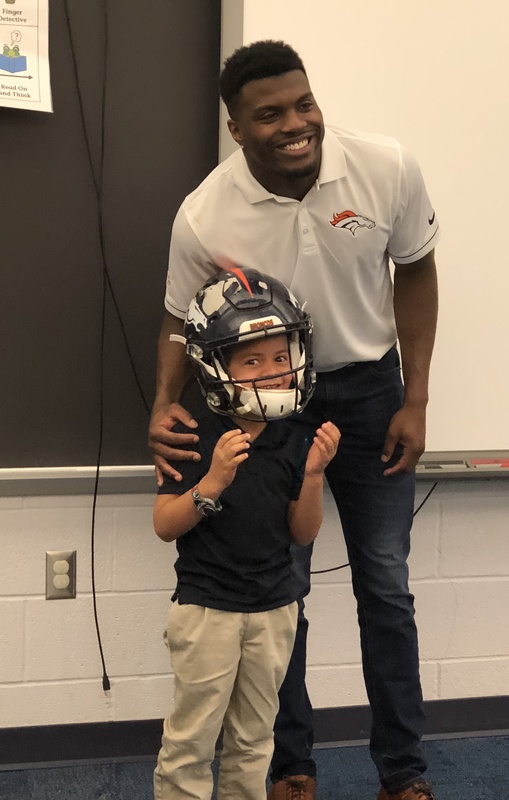 The kindergarten students were fortunate to meet Mr. Dymonte Thomas of the Denver Broncos at AELS! Dymonte was a former Aviator growing up and he started his dream at the age of 5 wanting to be an NFL football player. He stayed an Aviator until his middle school years and then transferred to Marlington Local Schools where he was a stand out athlete. From then, he went to University of Michigan and became a Michigan Wolverine. He graduated with a degree in business and was then drafted to the Denver Broncos.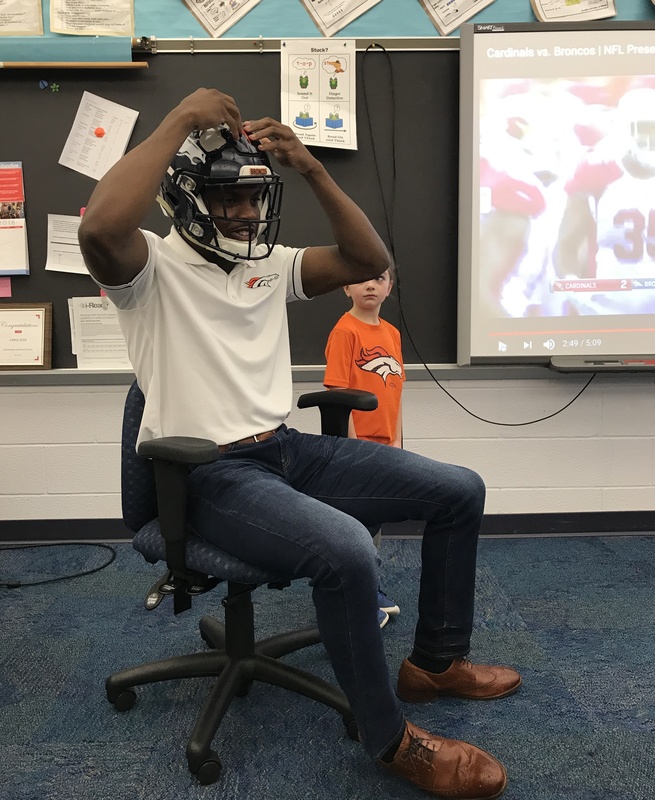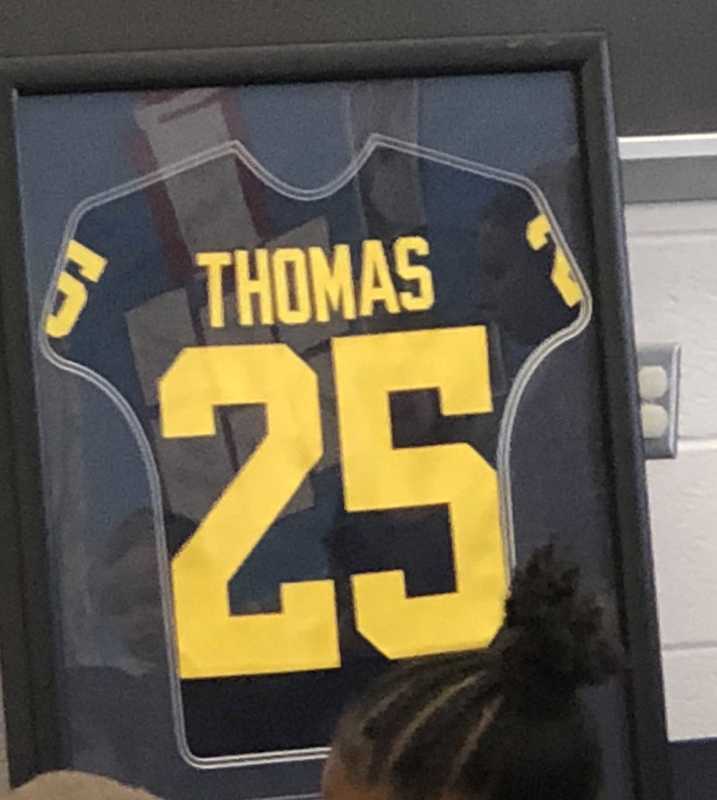 The students asked what his favorite part of football was and he said that he likes to hit, room service at the different hotels, reviewing film which is like doing homework, lifting weights and eating!!! He likes the dessert part of the meals served by the team chef and he REALLY likes ice cream!!!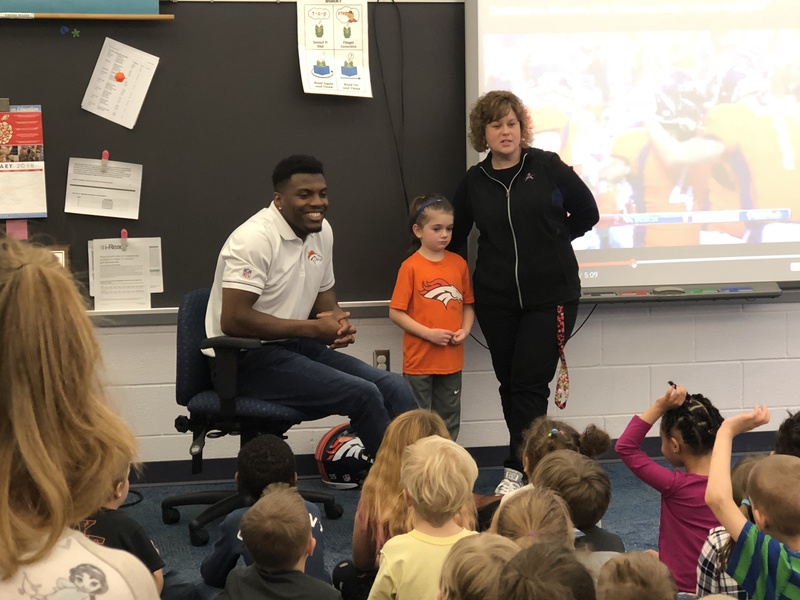 His position on the team is the strong safety. His job is to keep other players from scoring, try to read the plays to get interceptions and to also protect the defense. He stated that on the field he is tough, but off the field he is very kind and helpful to others. His advice to the students was to study hard, hang around the right people, and to never let anyone tell them that they cant. He told each of them to hold on to their dreams.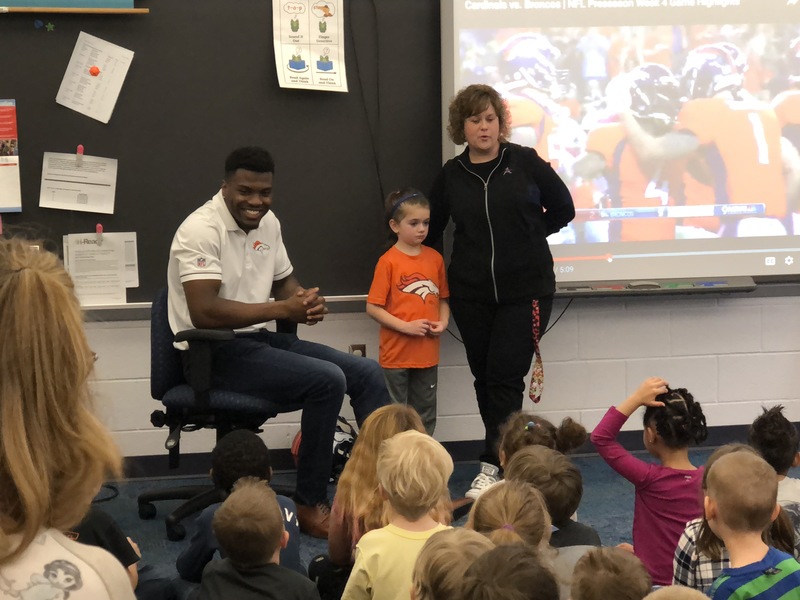 It is his hope to use his degree in business and commercial real estate to help his family open up their own businesses. If he had a choice, he wouldn't mind opening up an ice cream shop since that is one of his favorite desserts!
We had a great time with Mr. Dymonte Thomas and we are very grateful for his visit!