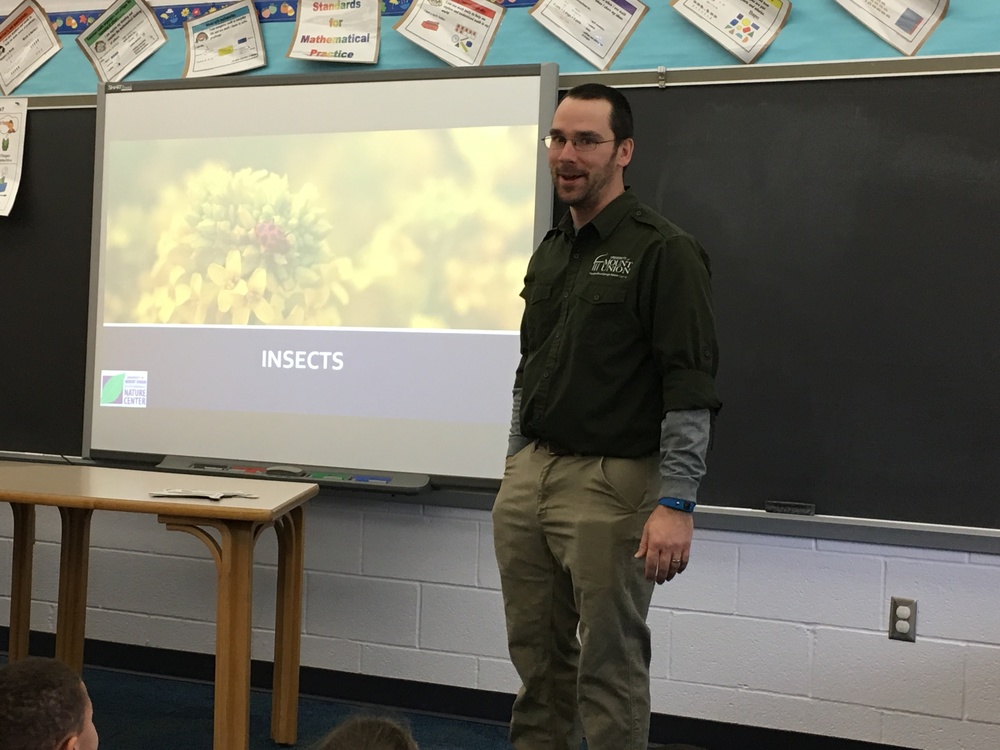 Nature Comes to the Classroom!
Wendy Hubbard
Friday, April 06 2018
Adam from the Huston-Brumbaugh Nature Center visited the kindergarten children at AELS this morning. He shared information about how to tell which animals are insects. We learned that insects have 3 body parts, 6 legs, antenna, many can fly, some are easy to see, others are camouflaged making it difficult for them to be seen. At the end of the program, we were given an opportunity to touch a living insect, a Madagascar Hissing Cockroach!