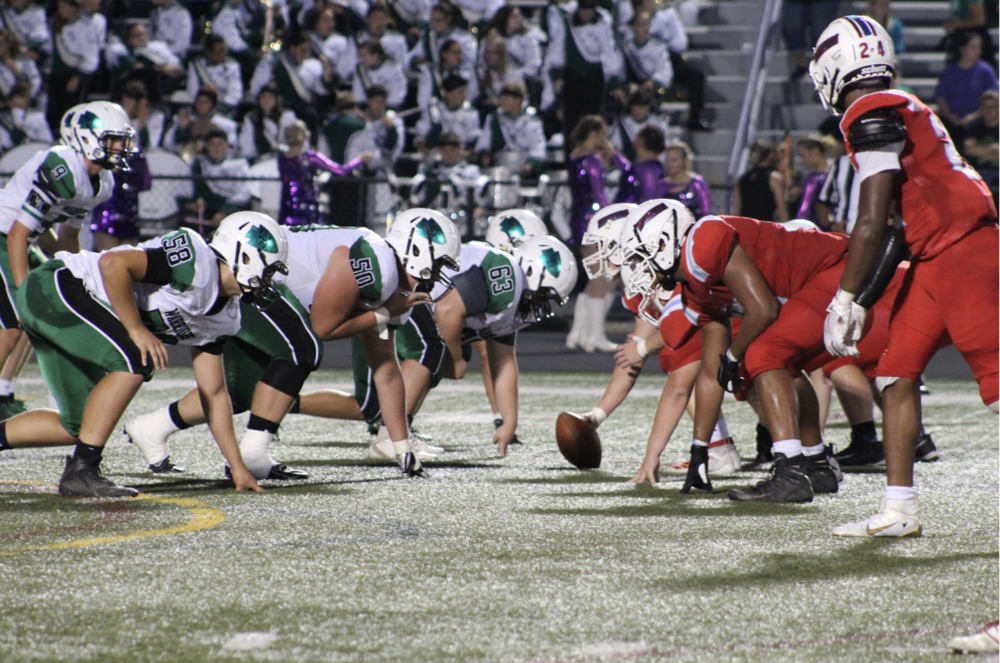 Andreani Trophy Stays at AHS
By RAMSEY REITH - Red and Blue Staff Writer
Thursday, October 03, 2019
Alliance brought home the Gary Andreani Loyalty Trophy for the fourth consecutive year after defeating the West Branch Warriors 28-10 on Sept. 20.
The Aviators gained the victory at Mount Union Stadium in Week four of the season, bringing their record to 2-2.
Alliance was off to a slow start in the first half, scoring twice but missing the extra point and a 2-point conversion. The team also had turnovers and penalties, allowing the Warriors to score a field goal and a touchdown.
The Aviators' hopes of playing better in the second half were realized. They scored two touchdowns, going 2/2 on two-point conversions. Quarterback Brandon Alexander scored with both running and passing touchdowns.
"Our team did an amazing job getting that W," said Andrew Datz and Blayne Reith. They admitted the team did not play their best in the first half, but said " we'll work on that and get better."
"Obviously our penalties were costly but I liked how we played through it and were able to get the W tonight and bring home another trophy," said Coach Seth Whiting.
On Sept. 27, the Aviators faced the Cardinals on the road, looking to go above .500. They knew it was going to be tough going into the game considering they've been smacked the past two years by Canfield, but they had confidence this time.
The final score was rough. Canfield dominated once again winning 34-10.
The Aviators looked good but just couldn't get the job done in the red zone. They went 2/6, scoring a field goal and a touchdown.
The defense could not stop the run that night, but there were some positives from the game. QB Brandon Alexander was mixing up the passing and rushing, and the Aviators didn't have many penalties.
The Aviators now look ahead to their next game as they will face Canton South on Oct. 4.