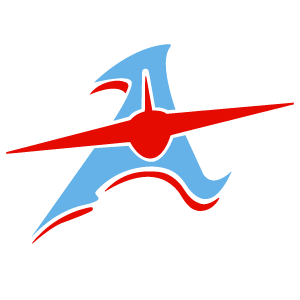 Chasing the Championship
By ERIC DUNN - Red and Blue Staff Writer
Tuesday, November 05, 2019
With a score of 52-21, the Alliance High School football team won a decisive victory against Minerva, gaining a 6-3 record for the season.
Quarterback Braidyn Hartsoe led the team, passing 11 of 15 for 290 yards and scoring five touchdowns. Andrew Datz, J'Dynn Seals and Jeff Talbert all scored two touchdowns.
The Aviators will be facing off against Marlington for the EBC championship title on Friday, potentially winning the title for the second year in a row and qualifying for playoffs.
The game also served as senior night for the football team, along with several fall sports and activities. The cross country, marching band, golf, cheerleading and girls' tennis seniors were all recognized at the game.
It was an emotional night for many of the seniors, especially those in the marching band. Many underclassmen gave gifts and letters to the seniors who manage their musical sections. Seniors Katlyn Zurbrugg and Rhi Phillips said it was difficult to keep it together for their performance. According to Phillips, "thinking about leaving was just too depressing."
But the year is far from over, and there's still at least one football game left. A pep rally will be held on Friday in support of the team, who can hopefully end the season with a win and make it to playoffs.