Duce Is Loose!
Jon Smith
Wednesday, October 11, 2017
Duce is Loose
Johnson Breaks Rushing Record in Homecoming Win
By HOWARD FRAZIER
Red and Blue Sports Editor
The Alliance Aviator football team defeated the Salem Quakers last Friday night by a score of 70-40.
In the homecoming game for AHS, senior Duce Johnson added to the celebration by notching a new rushing yards record for Stark County football. He finished the game with 462 yards and six touchdowns.
The entire offense was humming, finishing with 611 rushing yards and 681 total yards. Those 611 rushing yards rank eleventh all-time for a high school game in the state of Ohio
Receiver Tyler Johns added a couple of spectacular catches in the end zone to highlight the passing game.
On defense, the Aviators forced multiple fumbles yet were unable able to recover one. Howard Frazier added an interception late in the game.
On a night in which seniors Anthony Young and Morgan Davis were crowned the Alliance High School Homecoming King and Queen, the Aviators notched their fourth consecutive conference win to move to 4-0 in the Northeastern Buckeye Conference and 6-1 overall on the season.
The team looks to continue their roll this coming Friday at Carrollton.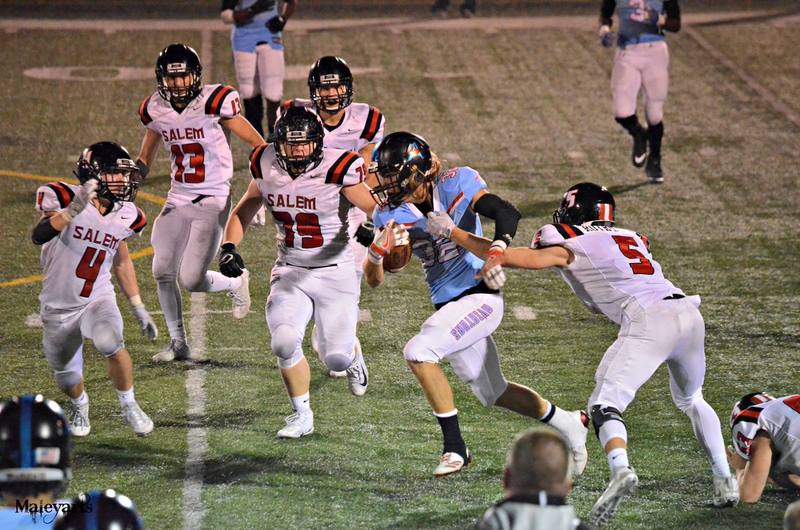 Gavin Geier returns a punt, evading Salem opponents Photo by Sarah Maley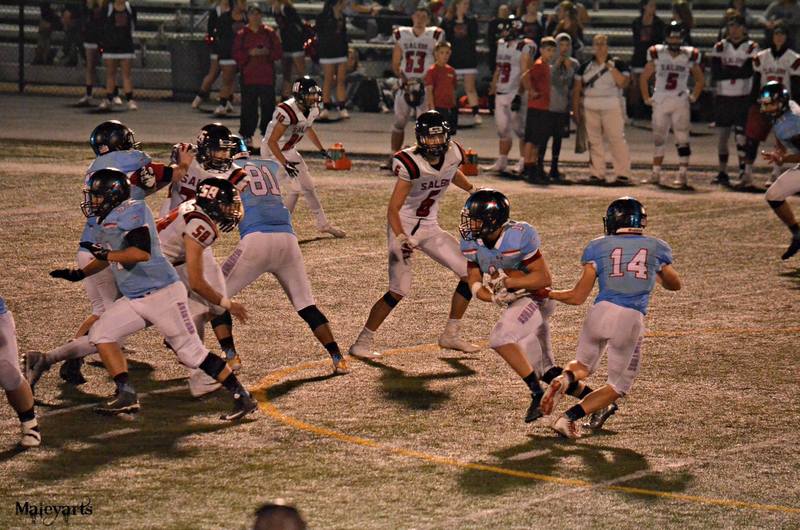 Quarterback Howard Frazier hands off to Marcus Davis while Tyler Williams and Brendan McGeehen block. Davis ran for 51 yards in the game. Photo by Sarah Maley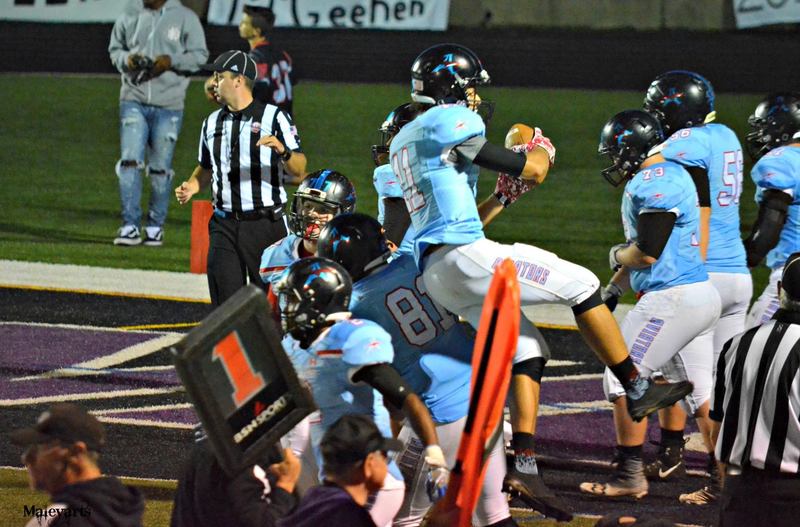 Tyler Johns catches a pass in the game against the Quakers. Johns made both receiving touchdowns in the game. Photo by Sarah Maley