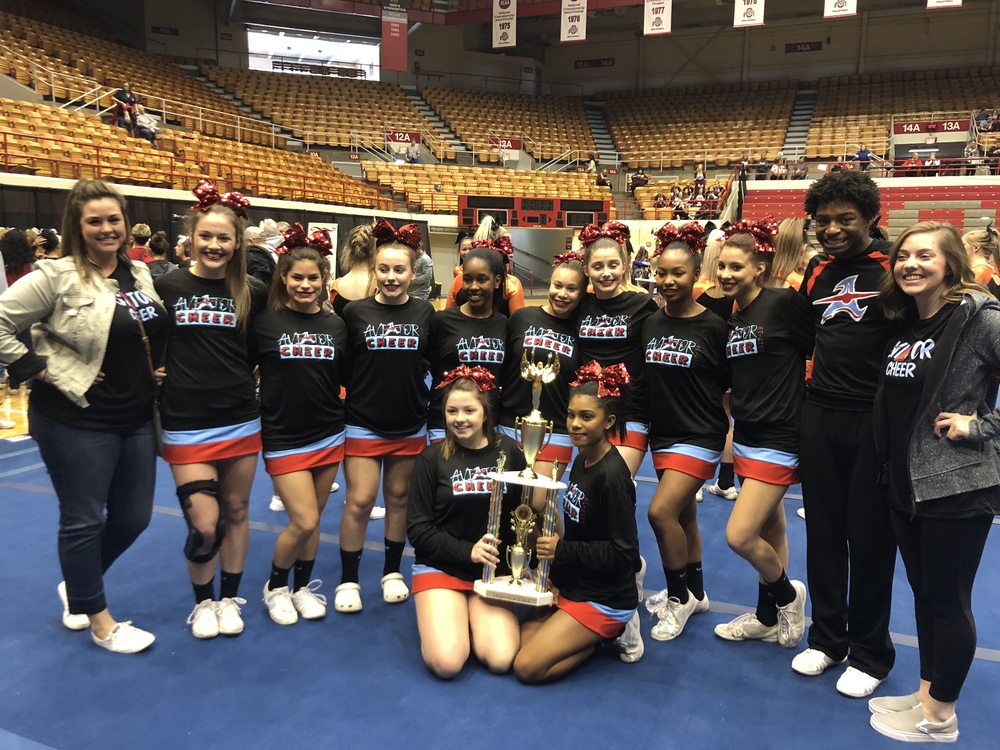 Hard Work Pays Off
By KHAIREE MITCHELL Red and Blue Staff Writer
Monday, March 12, 2018
Competition Cheer Team Places 3rd at State
Alliance High's competition cheerleading squad placed third in their division at the state competition held at The Ohio State University.
They competed against 21 teams in Division III, including Minerva, Louisville, and Marlington, which are also part of the Northeastern Buckeye Conference.
Placing third, the Aviators beat Minerva, who beat them at the NBC competition in January.
The team was very satisfied with the win, as they placed ninth in the state competition the previous year.
"This year's team is nothing short of amazing," said Coach Jaclyn Mothersbaugh.
Coach Breanna Martin never doubted the team's success.
"These girls - and boy - have worked so hard this season, and their work is finally paying off," she said. "There is so much potential on this squad and I cannot wait for what the future has in store for them."