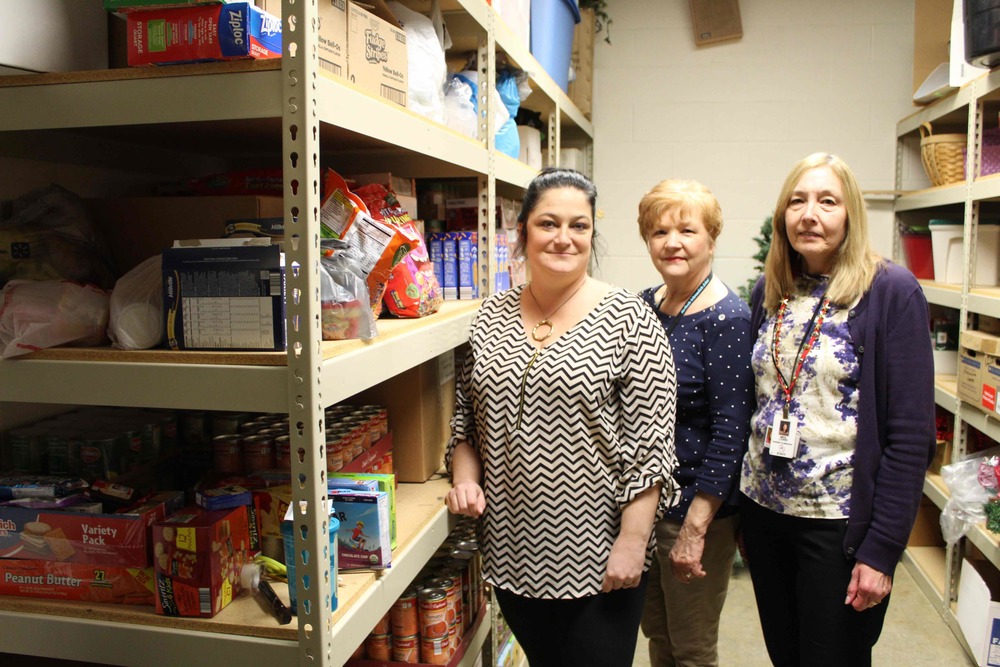 Aviator Flight Bags help student needs for weekend meals
Chelsea Shar
Wednesday, March 28, 2018
Care Teams at Alliance City Schools along with Family Support Specialists have the task of identifying student needs and helping to meet those needs so students can come to school ready to learn.
Unfortunately one of those needs is that some students have trouble getting meals on the weekends when they are not in school.
Melissa French, Robin Cain and Tracy Lewis are the three Family Support Specialists who stepped up to continue the Aviator Flight Bag program and help students have food to take home over the weekend and school holidays.
The Aviator Flight Bag provides three ready to eat or easy to make meals for each day the student is not in school and snacks. The bags of food are placed in the child's locker or backpack while they are in class so that distribution of the food is discreet.
The program started several years ago. Several churches helped along the way but over the last couple of years the schools and the Family Support Specialists have taken over the program.
No tax dollars go to support the program, all money is donated. The program was nearly discontinued because of a lack of funds until last year when an anonymous business donor contributed to fund stocking the pantry.
Now the pantry has a good amount of food again, but it is running out quickly. With the money donated volunteers purchase food from the Akron Canton Regional Food Bank on a regular basis.
The Aviator Flight Bag program also has a need to expand, the Family Support Specialists explained.
Right now it serves about 120 to 130 students. However there are many more who might be able to take advantage of the service if more was available.
The program only targets students in grades five and under, but with more support it could serve middle school and high school students as well.
The ultimate goal is that no student will go hungry over the weekend or on school breaks. When students are sent home with food they are also give information about where free hot meals are served at local churches or organizations.
To donate to the program, see the form below.