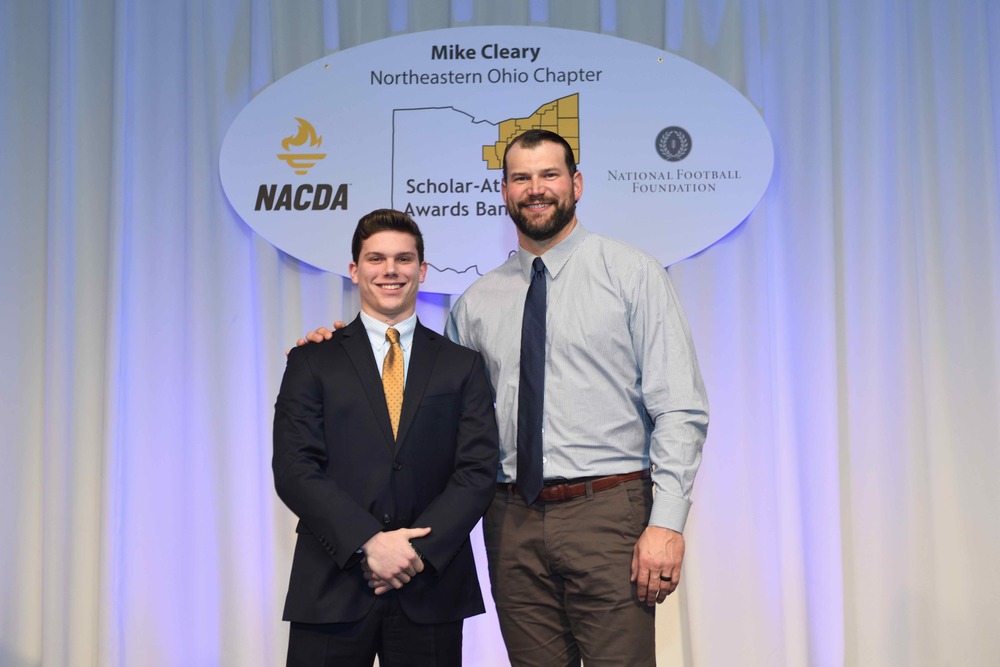 Howard Frazier awarded Scholar Athlete by NEO National Football Foundation
Chelsea Shar
Wednesday, April 04, 2018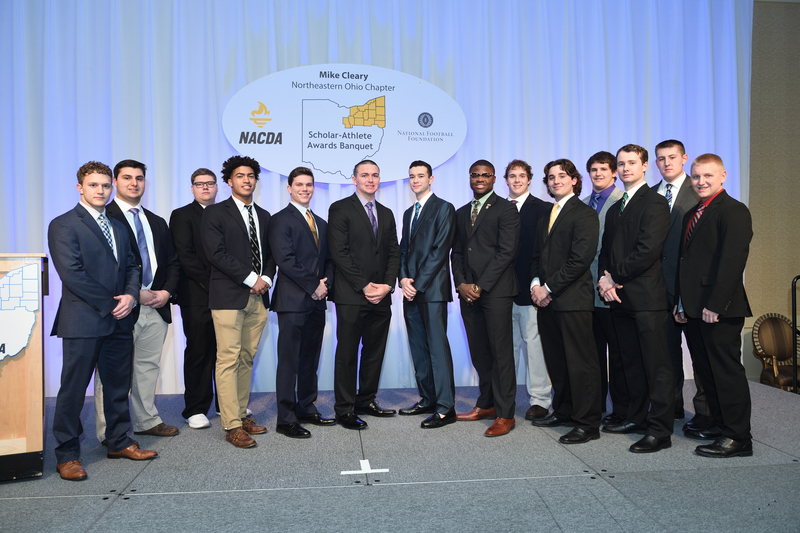 Senior Howard Frazier was recently awarded the National Football Foundation's Northeast Ohio Chapter Scholar Athlete Award.
At the annual awards dinner last month Frazier was recognized as one of 22 young men from the 17 county region to have excellent performance on the football field and in the classroom.
Joe Thomas of the Cleveland Browns presented Frazier with the award. The Scholar Athlete Award is given to high school athletes based on a mixture of athletic ability, academics and community service. Frazier was one of three Stark County students to receive the award.
Frazier finished his high school football career as a two-time, first-team, all conference player as well as a two-time member of the all district team and ended in the top 25 in Stark County history for total offense and in touchdowns accounted for.
He plans to attend John Carroll University in the fall and play on the football team. Howard is the son of John and Kim Frazier.
Congratulations to Howard, for making Alliance proud!