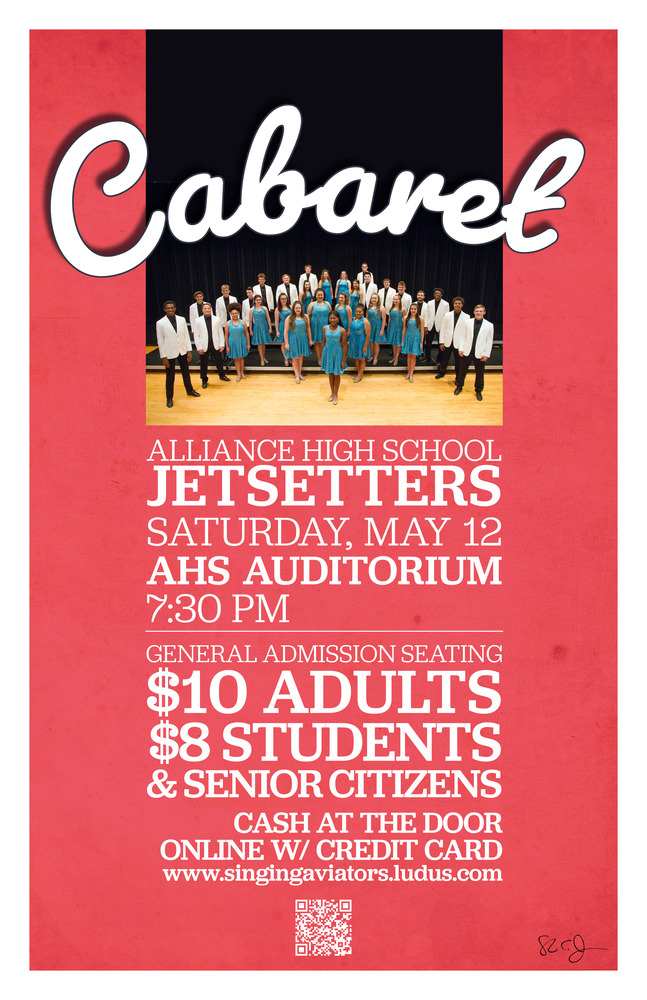 Jetsetters to perform final show for the year; Cabaret
Chelsea Shar
Thursday, May 03, 2018
The 2017-2018 Jetsetters, Alliance High School's competition show choir, will perform for the last time this year on May 12 at their Cabaret show.
In a variety-show style performance this is one you don't want to miss. Since last summer after the group was selected through auditions, students have spent countless hours in rehearsals and competitions. The Cabaret will feature new group numbers, solos, duets, and a large variety of different styles and musical genres.
This group of students have won various awards at competitions all over the state, and these awards will be on display throughout the performances that evening.
Now they will perform their final show as a group on May 12 at 7:30 p.m. in the AHS auditorium.
"It's bittersweet, it will be the last time they perform their competition show together. This group has a real bond," Carrie Chunat, Director of the Jetsetters said.
The singing and dancing group is in its sixth year of competition at Alliance High School. In their short competition history the Jetsetters have captivated audiences bringing home several division Champion titles and numerous caption awards including, People's Choice, Best Costumes, Spirit Award, Best Show Concept, Best Choreography, and Best Vocals.
As a special to the May 12 show, approx. 25 4-5 grade students who will have participated in the group's Junior Jetsetter Workshop will perform the opening act.
Popular student vote decided that alumni of the Jetsetter program Teresa Woerther and Channing Thomas will MC the event.
Tickets are $10 for adults and $8 for students and senior citizens.
Tickets will be on sale at the door or online with a credit card at https://singingaviators.ludus....