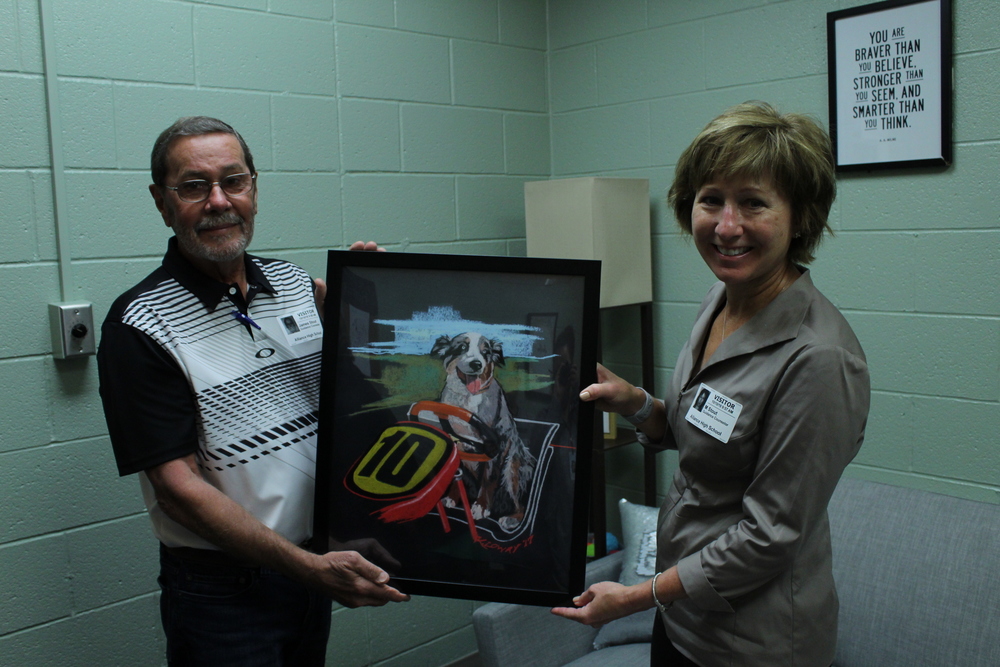 Welcome to Turbo's Retreat
Cheyanne Gonzales
Thursday, October 11, 2018
AHS & Coastal Pet Partner on Behalf of Students
Turbo's Retreat, a quiet room to help students relax, has a officially opened at Alliance High School. A dedication ceremony was held on Wednesday to formally thank Coastal Pet Products for their generous donation to AHS.
"We really want this to be a mini retreat where you just step outside whatever is going on," said Allison Morrison, a guidance counsellor at the high school. "You can come in here and just relax and kind of get your mind right."
The room, which is located in the guidance office, is a wonderful opportunity for students to take a break when they are feeling overwhelmed, upset, anxious or depressed. However, it would not have been possible without Coastal Pet reaching out to Morrison at the end of last school year.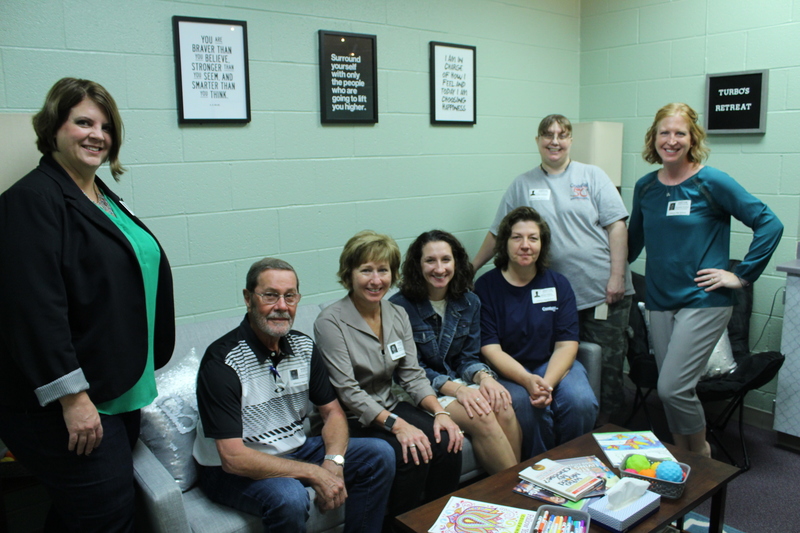 Coastal Pet recognized the need for helping students cope with stress. Last year, the number of teen suicides were in the double digit for Stark County leading the Center for Disease Control to declare a "suicide contagion" within the county. Jim Stout, the owner of Coastal Pet, asked how they could help to alleviate the students' stress.
"For someone in the community to come in and say 'hey' we want to partner with you," Morrison said. "'We want to get our boots on the ground and help you figure this out,' we were all taken aback."
After Morrison met with the other counsellors and Shawn Jackson, the principal at AHS, they thought a relaxing room would be the best option. They were surprised when Coastal Pet volunteered to pay for everything the room would require.
"They're really about building relationships with our families, our communities and our students," she said.
Morrison and the Human Resources representative at Coastal Pet ordered everything from the furniture to the paint to the soothing decorations from Target. A team of Coastal Pet employees even assisted with putting the furniture together and redecorating the small room which had previously held the copier and filing cabinets for the guidance office.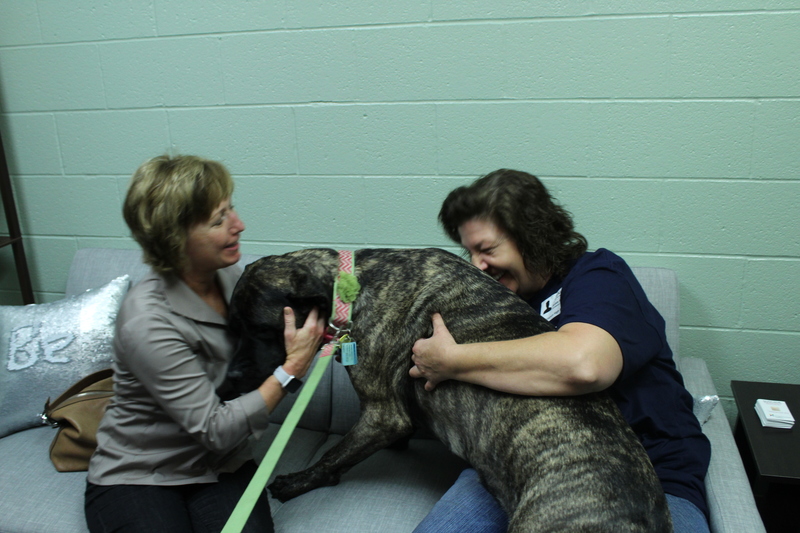 Where the files used to be, the room is now full of relaxing elements like comfy chairs, a couch, a small water fountain, a lavender scented diffuser and self-help books and pamphlets for students to read. Positive messages are framed on the walls for the students to see while they utilize the room.
"We wanted just positive messages," Morrison said. "Sometimes our kids come in and they just feel hopeless, and we want to change that. We want to give them a sense of hope."
Along with Turbo's Retreat, students can visit with Maggie, an English mastiff service dog, three days a week. Maggie was able to attend the dedication ceremony and meet Stout and a number of other Coastal Pet employees who attended.
The name, Turbo's Retreat, is in honor of Stout's dog, Turbo, who passed away not too long ago. When Morrison asked Coastal Pet what the name should be for the room, they thought it would be a good idea to incorporate the name of one of Stout's pets.
A hand drawn photo of Turbo was hung above a small dog bed in the room during the dedication.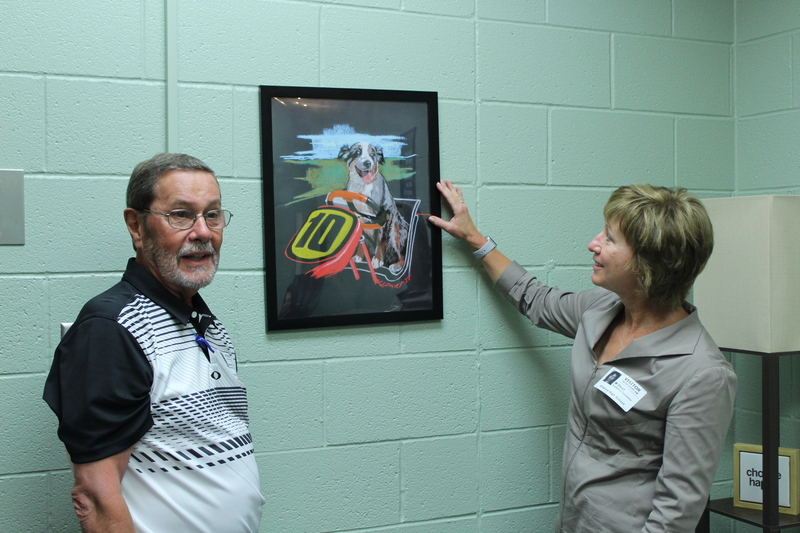 Stout and his wife were presented with Reppin' that A t-shirts and a small reception to thank them for their generous gift. A gift that has already helped a number of students since the beginning or the school year.
"Depression, suicide, anxiety- it does not have any type of prejudice. It affects everyone. Many of our kids have really utilized this space," Morrison said.
Stout plans for Coastal Pet to continue their support of the Alliance City School District in various ways over the coming years.