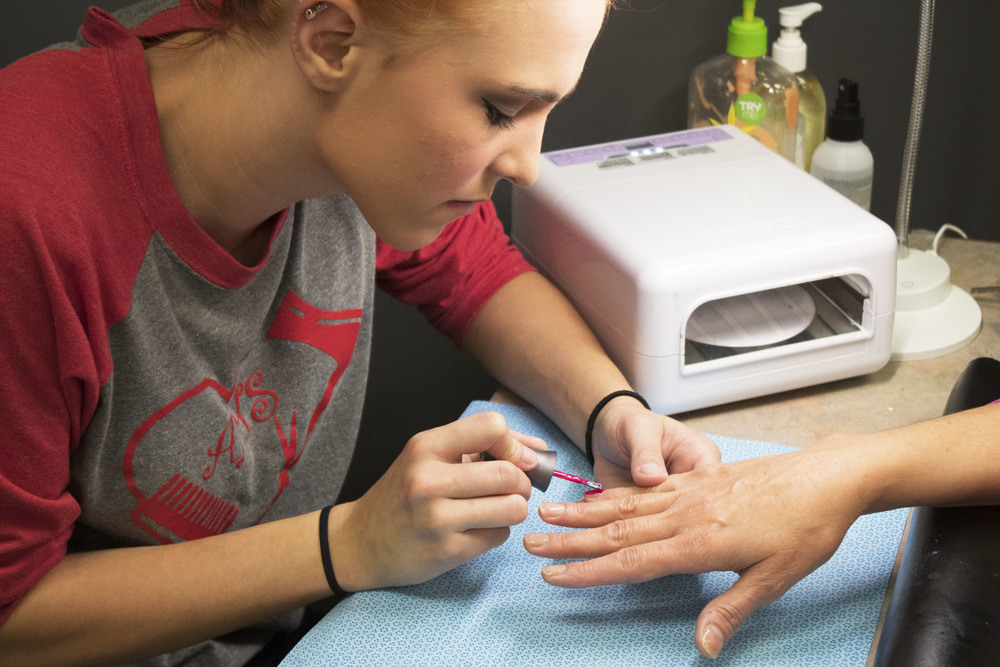 Senior Cosmetology Students Gain Salon Experience
Cheyanne Gonzales
Monday, November 12, 2018
Manicures, pedicures, facials and more were offered during the annual Cosmetology Spa-A-Thon held at Alliance High School on Thursday, Nov. 8.
The event is held every fall by the senior cosmetology students who use the skills they have learned throughout their junior year and first part of their senior year. It provides them with real life experience on how to build their clientele, how to talk with clients, as well as how to manage their time during appointments.
"This is real salon life," said Lisa Scanlon, the AHS cosmetology teacher.
The Spa-A-Thon ran from noon-6 p.m. with the last appointment scheduled at 5 p.m. Clients had their choice of services ranging in price from $3 to $18 with waxing and nail art being the most inexpensive and artificial nails being the most expensive service offered.
Each of the senior students had multiple clients throughout the day and performed a variety of services. Some of the clients were high school faculty and staff, community members and many were family members of the senior cosmetology students. Krista Mount decided to attended the Spa-A-Thon to support her daughter, Kylie George.
"I actually really like seeing all the girls busy and all the support and people that come out for this," she said.
While at the Spa-A-Thon, Mount had a shellac manicure and a paraffin wax, which is when a person's hands are dipped in wax and covered for a short period of time. It helps to provide moisture to the hands and makes them soft.
While some clients chose to have manicures, others decided on pedicures. Amy Fontaine and her four-year-old daughter, Ella, wanted to support the cosmetology students and decided to pamper themselves. Seandalin Jones was the student taking care of Ella, who chose to have her nails painted green.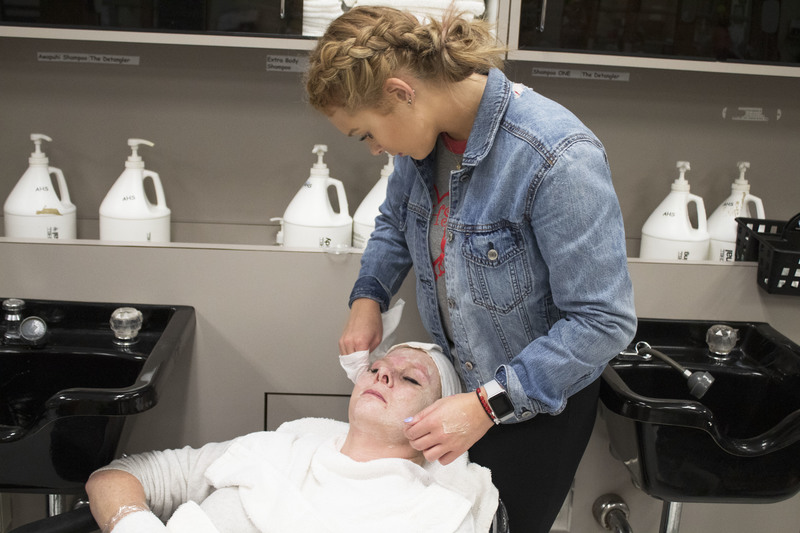 "She's a girly girl," Fontaine said about her daughter. "I knew she would like to be pampered."
Many of the client commented on how enjoyable to experience was and how inexpensive the services were. They would gladly attend another one to continue their support of the students.
There were 15 senior cosmetology students in total who took part in the Spa-A-Thon. The money they raised will help to pay for their overnight trip to take the state boards in the spring and for them to become licensed cosmetologists.