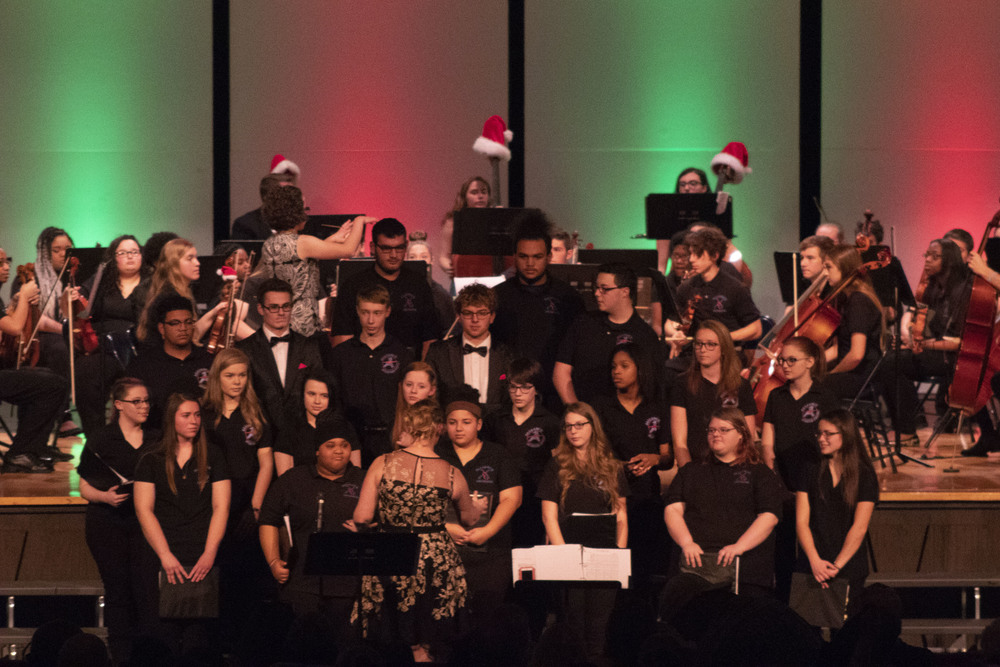 Snow Flies During AHS Winter Concert
Jane Cook
Saturday, December 22, 2018
Alliance High School hosted its annual winter concert with performances by the Orchestra, Concert Choir, Choralairs and Jetsetters.
"I'm extremely proud of how it went," said Choir Director Carrie Chunat. "There are always little things that happen because of nerves, but I think it went well."
Concert Choir started off with a piece called "The First Snow," which included imitation snow falling from the ceiling.
Casey Saunier and Jane Cook were featured soloists for the choir's performance. Their final piece included harpist Nancy Paterson. A harp was recently returned to the orchestra.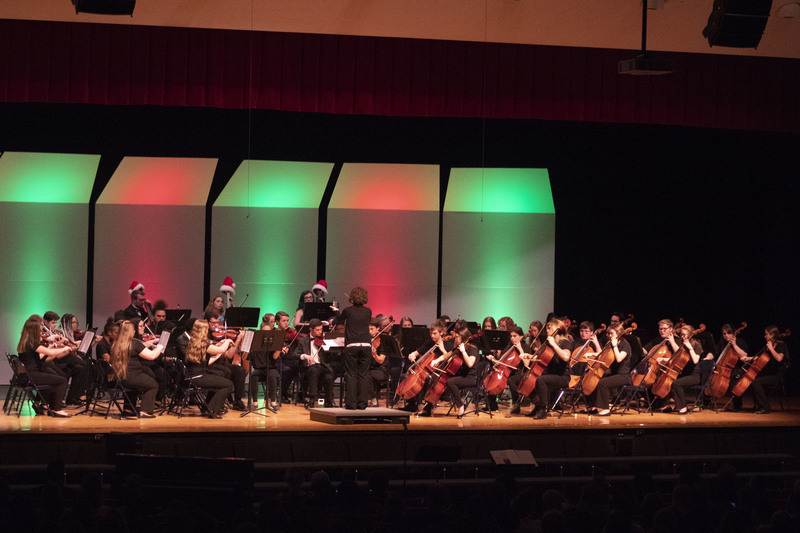 The AHS Orchestra performed "Three English Carols," which included "Here We Come a Caroling," "Coventry Carol" and "We Wish You a Merry Christmas."
Choralairs are an auditioned group of sophomores, juniors and seniors who sing all different types of music. At the Winter Concert, Madison Kee was the featured soloist in "Mary, Did You Know?" by Mark Lowry.
They also performed "White Christmas" and "Angel's Carol," accompanied by the orchestra.
"I like the song 'Angel's Carol' the best because there was a harpist, and the Choralairs sang with us, and it sounded really pretty," said Bryce Lee, a cellist.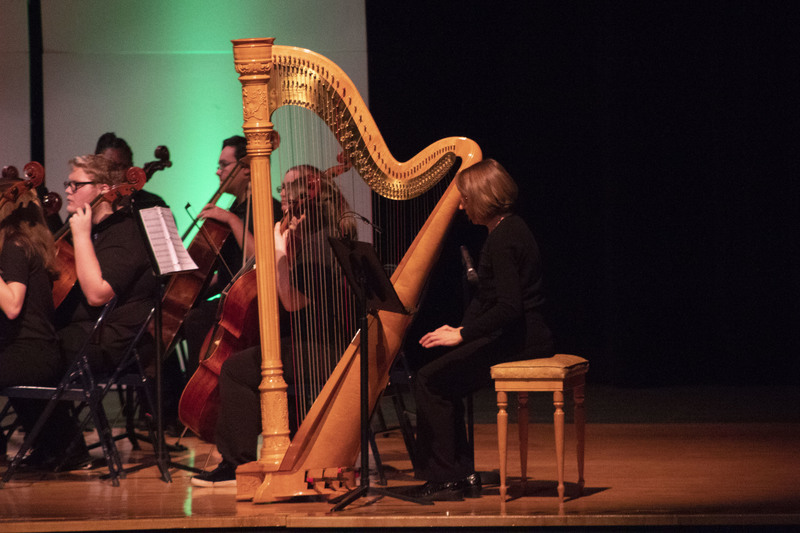 Alliance High School's competition show choir, the Jetsetters, performed next. A highlight of their performance was "Hot Chocolate" from the film "The Polar Express." They finished their show with Santa Claus riding onstage at the end of "Santa's On His Way Medley."
For the grand finale of the concert, alumni of all three choirs were invited to the stage to join in a performance of "Carol of the Bells."