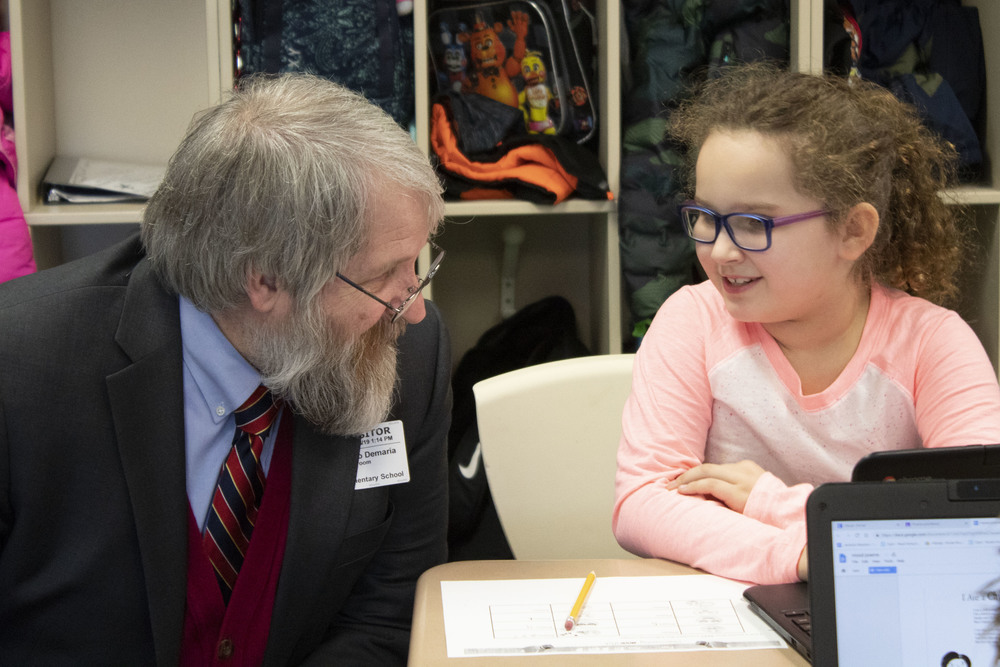 Superintendent DeMaria Visited Rockhill
Cheyanne Gonzales
Wednesday, January 09, 2019
Ohio's Superintendent of Public Instruction, Paolo DeMaria, visited Rockhill Elementary on Tuesday, Jan. 8 after the school was named a "High Progress School of Honor for 2018."
"I would like to thank our state superintendent for coming here today," said Superintendent Jeffery Talbert. "This staff in this building works very hard. I spend a lot of time here and I get to see first hand that they really do care about helping the whole child, and that is why they have been so successful."
Accompanied by John Hagan, an Ohio Board of Education member, DeMaria was led on a tour of the school by Principal Michelle Balderson, Alliance BOE President Elayne Dunlap and Talbert.
DeMaria visited four classrooms during his visit to Rockhill. He started by visiting Janet Dawson's second grade reading class where he listened to students read and talked to a group of students about what persuasive writing means.
Billie Jo Muller was teaching her first graders about informative writing when the superintendent visited her class. In Vicki McGeehen and Kate Morris's third grade math class, DeMaria watched as the student learned how to find the area of rectangles using blocks.
The final classroom on his tour of Rockhill was Julie Hale's third grade reading class where the students read poetry and discussed the author's point of view.
DeMaria was impressed with the students and the skills they were using in each of the four classrooms.
Following his tour, a reception was held for DeMaria to allow him to meet members of the Alliance City School Districts administration team, the Alliance Board of Education as well as staff members from Rockhill.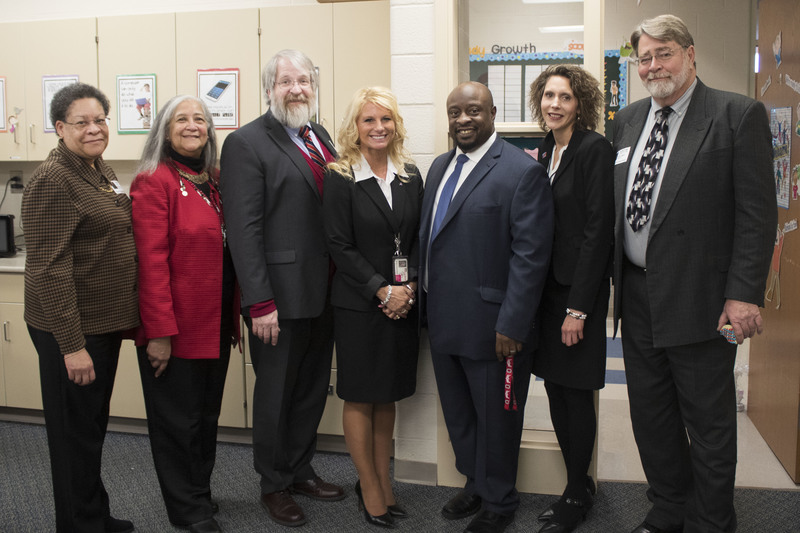 Balderson spoke on behalf of Rockhill and expressed her gratitude for her staff and the culture they create for the students every single day.
"I just want to compliment the Rockhill staff in its entirety and the job that they do everyday," she said. "They put relentless effort into raising student achievement and the success of the whole child of all of our students. I just want to commend them. They are a wonderful staff. We call ourselves a family, and we are here at Rockhill."
DeMaria commended the school's efforts to meet the needs of the whole child, a concept that is stressed in each of the schools in the Alliance City School District.
"I salute you for the great work you are doing," DeMaria said. "One of the reasons I am here is that the state has recognized you with the School of Honor award, which is our way of saying- wow, there are things happening here. We want to commend you. We want to encourage you."
The staff members in attendance at the Reception commended Balderson for her outstanding leadership. All agreed they would not have been able to achieve their standing as a High Progress School without her dedication, support and desire to help each and every student.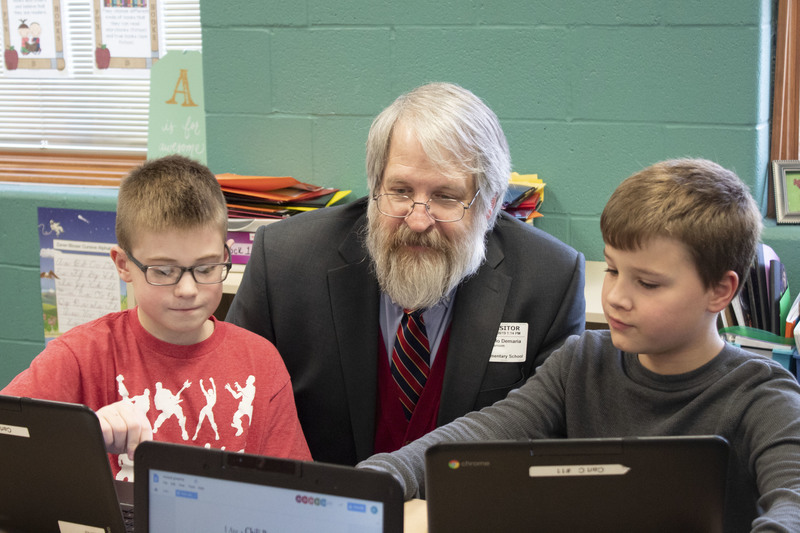 "You don't need the public affirmations of your work, you do it because you care about kids, that's why you're an educator," Talbert said to the group. "But sometimes, that public affirmation feels good. Other people are starting to take notice of the work you do. It is the right work that our kids need. It is the work our kids deserve. I want to thank you again on behalf of this entire community for what you do on a daily basis."
To be named a "High Progress School" by the Ohio Department of Education, a school must be a Title One recipient or Title One-eligible school and have a student body of 40 percent or more economically disadvantaged students. The schools must have shown an increase in their combined math and reading proficiency rates for the last five years.