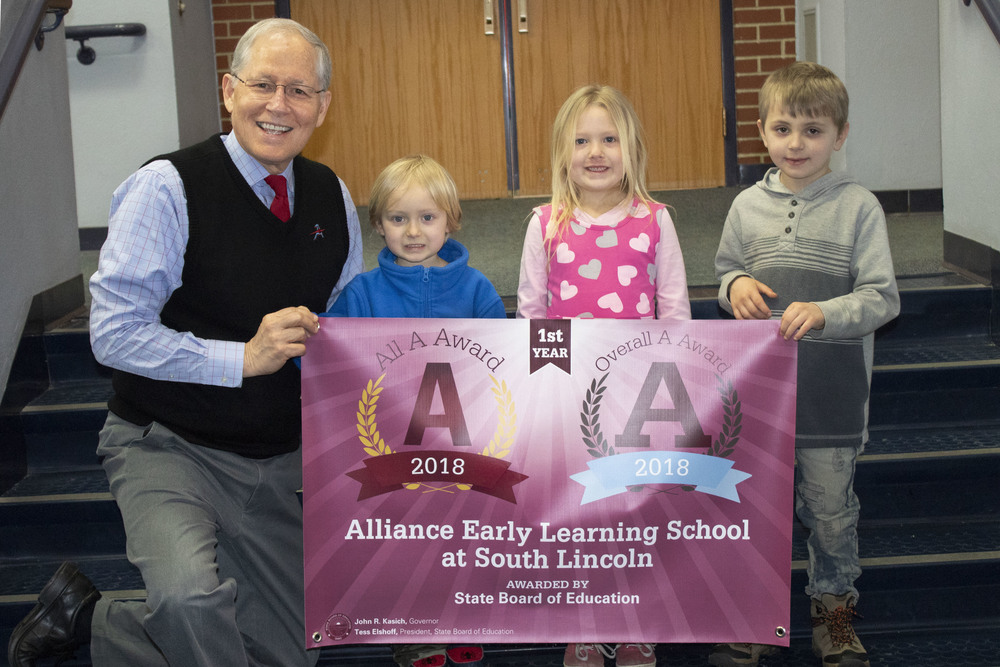 AELS Receives All A's
Cheyanne Gonzales
Friday, February 22, 2019
Alliance Early Learning School received all A's on their state report card for the very first time.
"It's a great honor to receive this award," said AELS Principal, Timothy Calfee. "We are one of only 57 schools in the entire state of Ohio that was recognized as an All A School."
In order to be recognized as an all A school, Ohio's state board of education recognizes the school with an A grade in every criteria they are eligible to be graded. Every academic level has different criteria on which they can be graded.
The school credits much of this success to the decrease in chronic absenteeism over the last year. When a student is listed as chronically absent, it means they miss ten percent or more of the school year. To decrease the number of students listed as such, means the students are receiving a better education and learning more each year.
"We're proud that the State Board of Education has recognized us as an All A School," Calfee said. "They have found out what we already know, AELS is a great place to learn and grow."
AELS will continue to work hard to bring the best possible education to the student in preschool and kindergarten. Growing the students young and encouraging their passion for learning at a young age is critical to helping them succeed throughout their time in the Alliance City School District.
"This award shows we are committed to our students' success by providing a high quality education for students of every background and ability," Calfee said.
Well done, AELS!