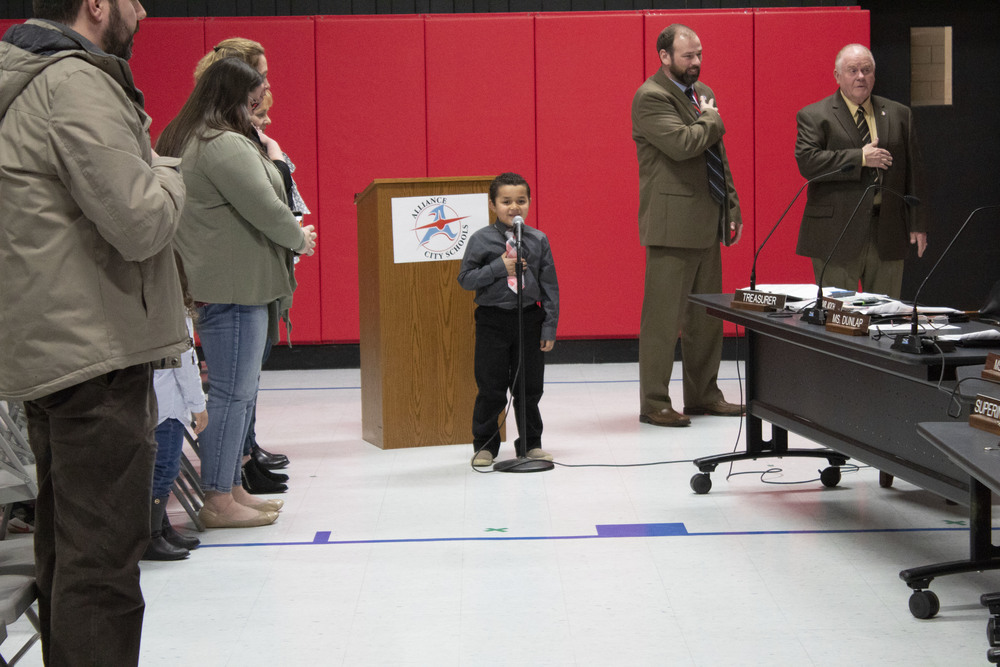 ​BOE Recognizes Academic, Athletic, Community Accomplishments
Cheyanne Gonzales
Friday, March 22, 2019
BOE Recognizes Academic, Athletic, Community Accomplishments
The Alliance City School Board of Education recognized the academic and athletic accomplishments from the students and the constant support and guidance from community members and coaches during the BOE meeting held at Alliance Early Learning School on Mar. 19.
Board President Sally Ailes and members Elayne Dunlap, William Koch, Buddy Gasparik and Teresa Caserta along with Kirk Heath, treasurer, and Superintendent Jeffery Talbert presented the awards.
Giavonna Hill was recognized for being the student member of the Board of Education and providing weekly updates of events taking place at the high school.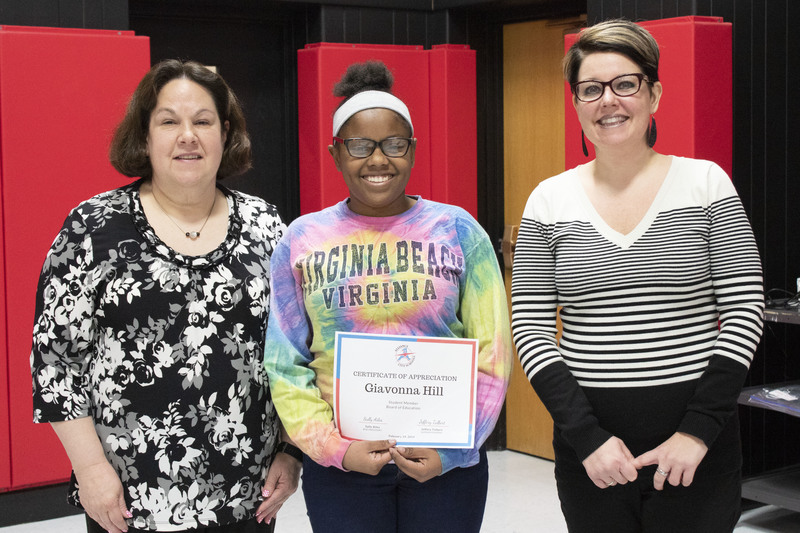 Alliance Middle School's Jordan Schwartz was recognized for winning the Regional Spelling Bee. He will be representing Alliance at the Scripps National Spelling Bee in Washington, DC. Schwartz is the first Alliance student to make it to this level since 1971.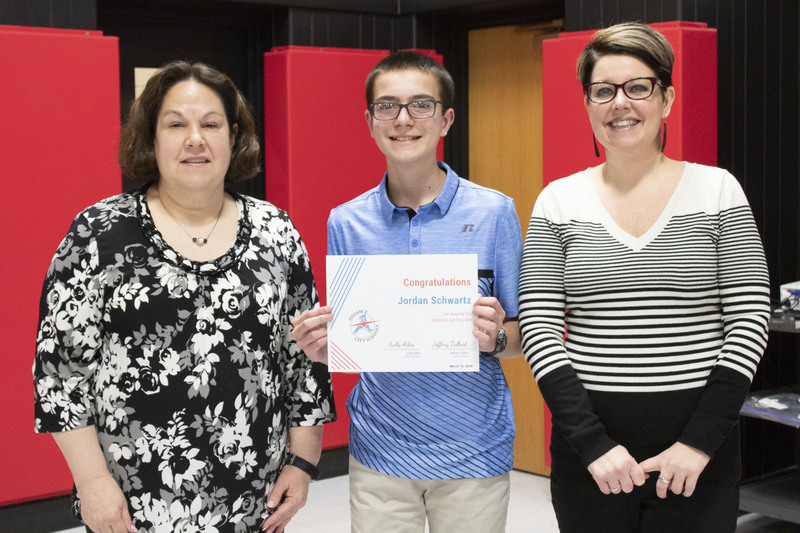 Julia Schwartz, a sophomore at Alliance High School, was recognized for receiving a perfect score on her ACT. What an incredible accomplishment!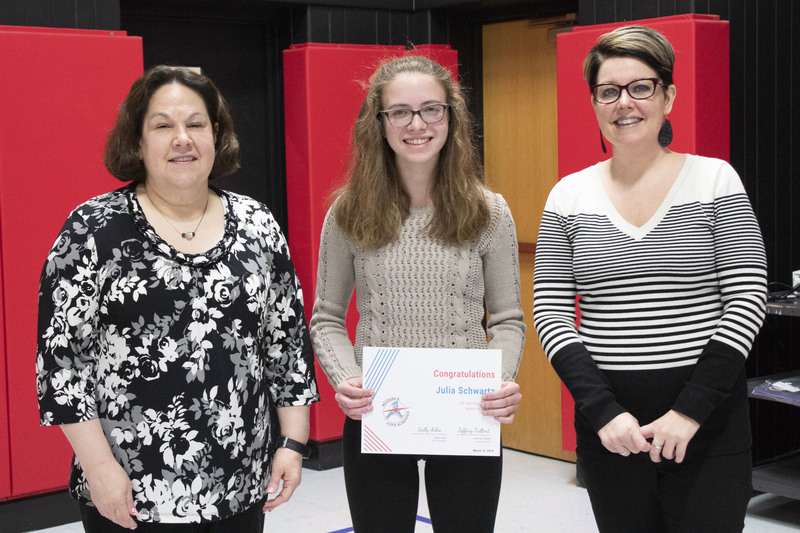 The AHS swim team had five students recognized for qualifying for the State Swim Meet. Juniors Will Rose, Ryan McKnight, Tommy Gress and Michael Shields along with freshmen Patrick Purse took part in a relay team coming in 16th place at the meet. Rose was recognized as a two-time State Champion. Coaches Marikay Kuntzman, Corey Unckrich and Mike Bugara were recognized for their excellence in coaching.
The AHS Competition Cheer Team qualified for the State Cheer Competition where they placed fourth. Coaches Jacci Mothersbaugh, Olivia Turney and Katie Arbitter were recognized along team members Emma DeLeon, Leeah Dulaney, Reese Grisez, Ke'Aijah Hawkins-Montgomery, Emma Huff, Seant'A Jones, Kylie King, Jordan Kress, Jaycie Miller, Khairee Mitchell, Zynia Nicholson, Mariah Ohman, Sydney Peterson, Lauren Snyder and Allison Waggoner. Unfortunately, the team and coaches were unable to attend the meeting for recognition.
Zach Rodgers was recognized for earning his place as an alternate at the State Wrestling Tournament. Coaches Craig Shaw, Joe Richardson, Adontis Watson and Josh Winner were unable to attend to be recognized.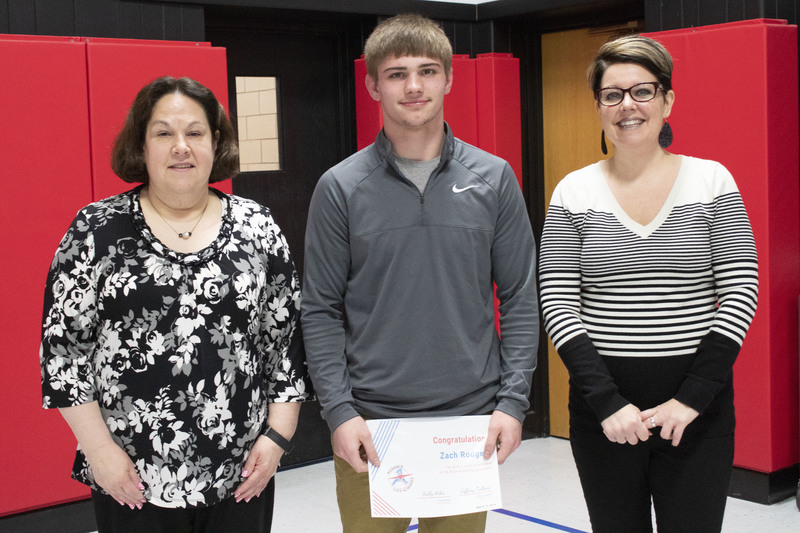 Cameron Cox was recognized at them meeting for recently being named a National Football Foundation Scholar Athlete.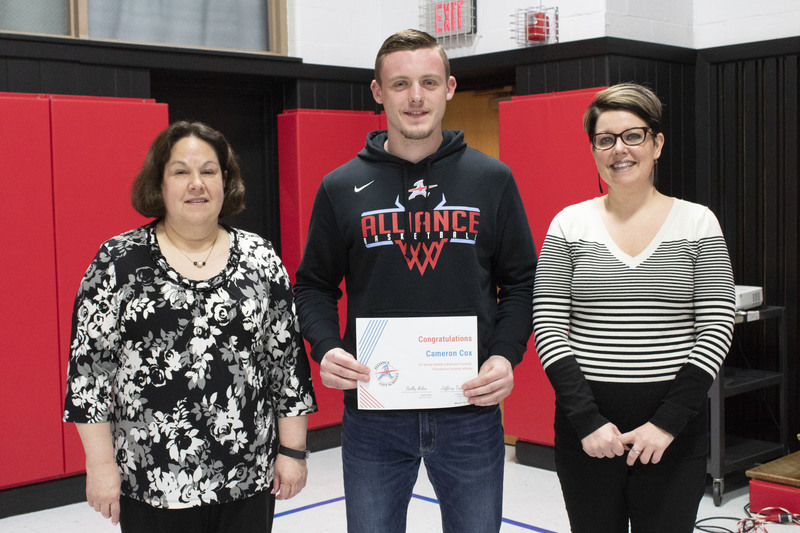 Community members Stephanie Unckrich and Doug Shields were recognized, as well, for their dedication and hard work during this year's Top Gun Wrestling Tournament.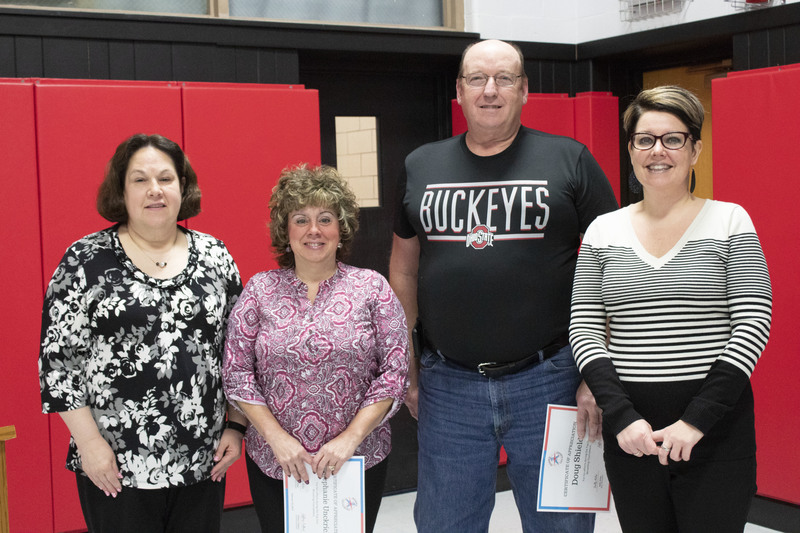 Congratulations to all individuals honored and recognized at the BOE meeting!