Welcome to Alliance Middle School,
The entire staff at Alliance Middle School is excited to be a part of the education of your child / our students. We view this as partnership and do not take this lightly that our parents and families entrust us to work with their children.
Middle School is an exciting time for kids where a tremendous amount of growth takes place, both academically and emotionally. We encourage our students to be involved when possible with school activities both in and outside of the classroom in an effort to grow in both ways. Our teachers, coaches and advisors want the best for your child.
As is the case with the entire Alliance school district we will encourage our staff and students to follow "The R Factor" Mindset.
E + R = O
Event + Response = Outcome
We cannot control many Events of our lives but we can control our Response. How we respond to the events will determine the Outcome.
Striving for all Aviators to reach their maximum altitude.
Go Aviators!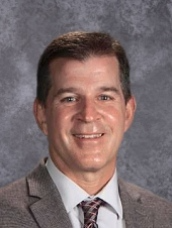 Brian Reed, AMS Principal