Welcome to Alliance Middle School!
Most would agree that the Middle School years for children is an incredible time of growth, mentally, socially, and emotionally. I would add that in addition to the growth of the middle aged child it can be a very trying time for parents/guardians trying to raise and navigate their middle child through these years.
It is our goal at Alliance Middle School to work with you, the parent/guardian, to help facilitate the positive development of every student that walks through our doors. We will strive to provide a strong and appropriate curriculum so that your child will be prepared for their high school years and on into a productive and healthy future. In addition, we will work to build positive relationships so that all feel welcome and motivated to do their very best on a consistent basis throughout the school year.
Students and parents let us all do the best we can to make AMS a great place for learning and a school that creates warm memories of friendship.
Go Aviators!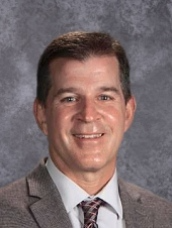 Brian Reed, AMS Principal